At the crucial moment
Please rest assured that we will ship normally.
At the same time, we hope you take good care of yourself.
☆☆☆☆☆ WELCOME TO THE STORE!
START INDOOR EXERCISES WITH FAMILY AND CHILDREN, OR DOUBLE PLAY TABLE TENNIS AT HOME?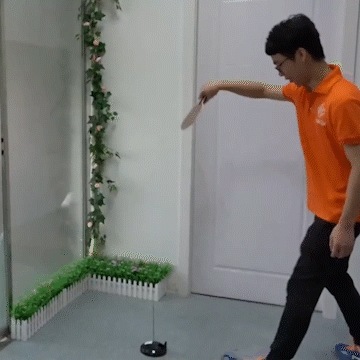 If you want to improve your ping pong skills but you don't have a partner who's equally keen to play every day, then a good option is this?Table Tennis Trainer.?You can?train on your own?anytime and anywhere without worrying about the?space needed to fit a table!
This?Table Tennis Trainer?will greatly?improve your prowess in table tennis.? It will also train your?reaction speed?and?eye and hand coordination.? A?fun and exciting game?that makes your kids put down their smartphones and play actively!
ADVANTAGES:
Table tennis trainer, stretch, single-use,?

simple operation, practical,

?no venue restrictions, sports outdoor products.?

Increase the entertainment of family members

?and increase the feelings of family members in the game, especially good for?Grandparents-Kids?Interaction.?
Exercising the reaction speed of children and the elderly?can be an interesting competition.Exercise responsiveness, concentration.?
Make children?grow up healthier and spend less time playing with electronic?products.?
Specifications:
Base material:?ABS plastic
Flexible shaft material:?Carbon fiber composite material
Racket material: Black walnut wood
Package Includes:
1 ×? Elastic Table Tennis Trainer
3 × Special training ball
2 × Training racket
1?×??Flexible shaft (90cm )Adjustable length