At the crucial moment
Please rest assured that we will ship normally.
At the same time, we hope you take good care of yourself.
☆☆☆☆☆ WELCOME TO THE STORE!
Teaching V8 Mechanical Metal DIY Assembly Full Metal Car Engine Model
The car engine build kit is designed based on Inline gasoline engine, but work with electric motor instead of gasoline. This car engine is sent with kit (500pcs+) with a metal box. So people has to assemble the parts and components. The whole process is close to the professional assembly line process. It is interesting and full of experience.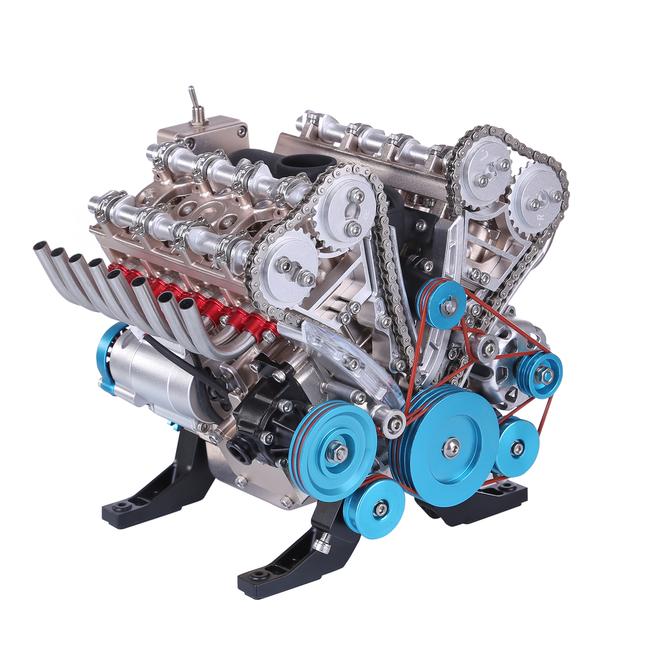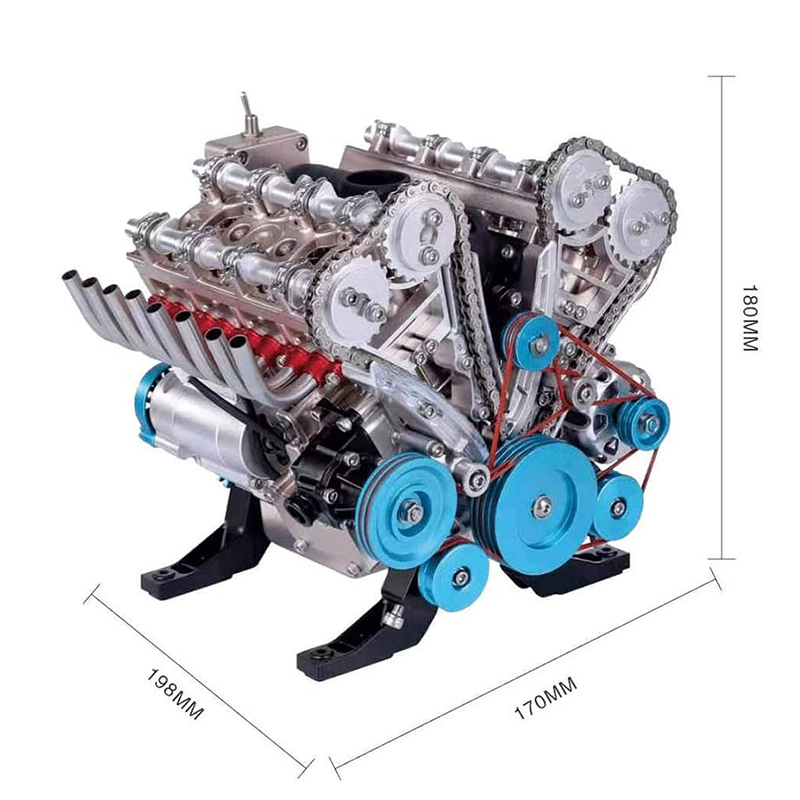 High Craftsmanship:
The whole car engine is made of metal. With CNC precision casting process, aluminum alloy oxidation, looks gorgeous. Ideal for gift collection.
V8 Engine That Works:
Working Principle - It is an electric engine, works with electric motor and 700 mah lithium battery. Under full power state, it works around 30 mins.
Exquisite Model Decorations:
V8 engine model kits, highly textured metal parts, bring you all the knowledge about the wonderful world of mechanical engineering in an immersive environment. Build your own V8 engine Now!
Complete Accessories:
The engine consists of 500+pcs parts and comes with a paper English instruction book. You will personally experience the whole process of assembly from small parts to complete products, and build a striking V8 engine model.
Simulation Model:
The V8 engine can be driven by a motor, which is more realistic and interesting. You can observe the engine running process throughout the process. It is not only an exquisite decoration model, but also a simulation dynamic model that can simulate the operation of a real engine.
Excellent Steam Toys:
Adults can assemble with children to enhance parent-child interaction; give children the knowledge of science and industry, increase their knowledge and imagination; develop mental and logical thinking, and develop innovative and creative abilities
Wide Application:
It can be used as teaching aids, in DIY project or engine collections. Besides, With high-end package, ideal gift for yourself, friends, kids, colleagues or family members. They will 100% love it.
Gifts & Collection:
The products are packaged in high-end metal gift boxes, which are the best gift choices for friends and relatives
Recommend Age:
Suit for people over 12 Years Old +.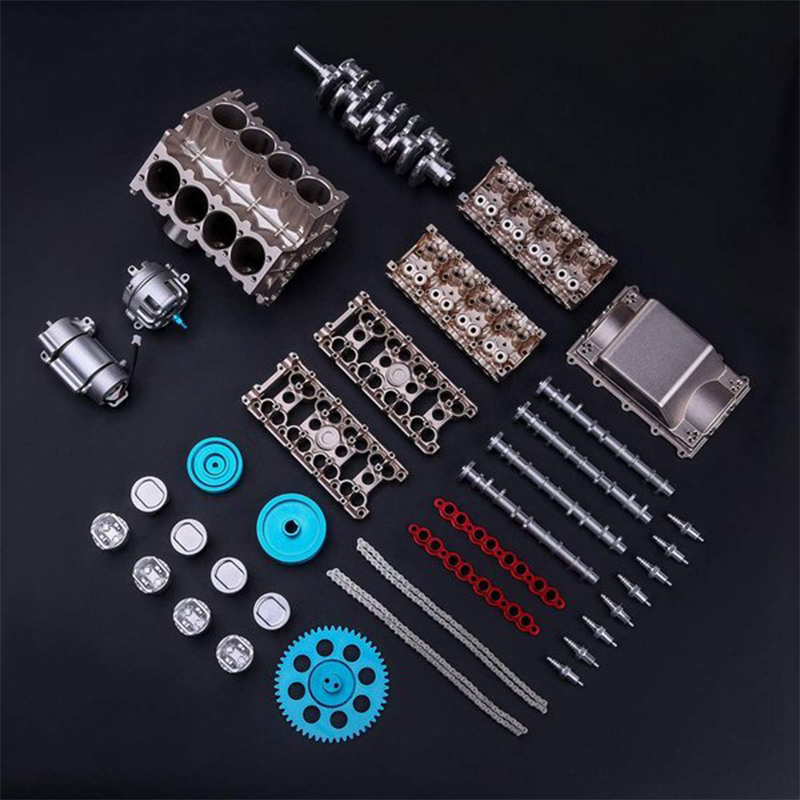 Specifications:
Color: As Shown
Material: Aluminum Alloy + Stainless Steel
Coloring Process: Anodizing
Number of Parts: 500+pcs
Lithium Battery: 3.7V 500mAh
Charging Voltage: DC 5V
Charging Time: 2 hours
Usage Time: 1 hour
Assembling Difficulty: 5 stars
Assembly Time: About 5 hours.
Package Dimensions: 34.2 x 24.2 x 15cm
Package Weight: 4500g
Packing: High-end Metal Gift Box
Package Content:
1 Set x V8 Engine Model Kit
1 Set x Installation Tool
1 x User Manual