At the crucial moment
Please rest assured that we will ship normally.
At the same time, we hope you take good care of yourself.
☆☆☆☆☆ WELCOME TO THE STORE!
How you brush your hair is the key to strong and healthy hair and the single most overlooked step in hair care.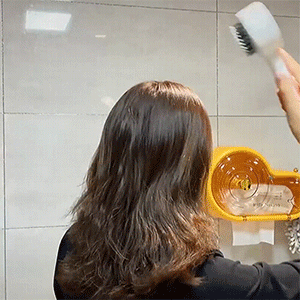 FEATURES:
Upgraded comb: The unique 3D air cushion design allows you to enjoy the fun of combing your hair, and you can push out the remaining hair on the comb with one button, which is simple and fast to clean up, saving you time.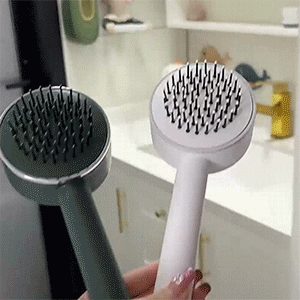 Unknotted and smooth: The soft comb gently cares for your hair, creates healthy, shiny hair and will help to reduce hair breakage, seal in split ends and reduce frizz easily.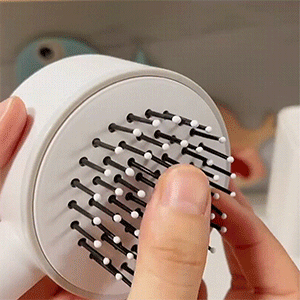 Massage function: It can perfectly massage and stimulate your scalp safely, clear dead skin cells, relieve stress and relax muscles, increase blood flow circulation, relieve hair loss, promote scalp health and hair growth.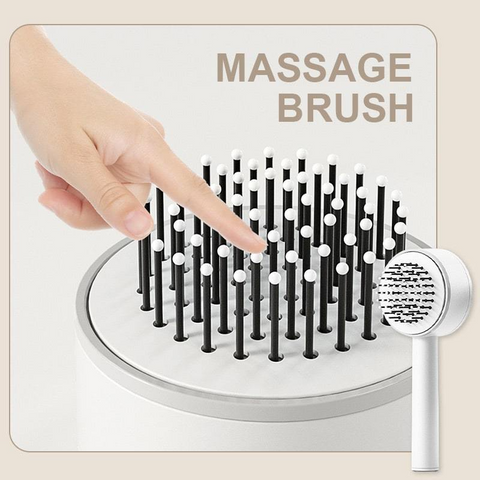 Non-slip handle: Ergonomic handle design, matte texture, non-slip and fashionable. It is made of safe and non-toxic plastic material for smooth touching and safe holding without edge cut.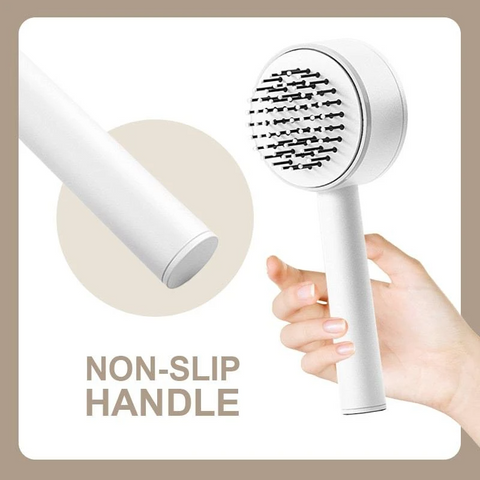 Perfect Gift Idea: This hair brush is a zero-waste gift for birthday, Valentines, Mother's Day, anniversary, for your girlfriend, wife, mom, sister, friends or yourself.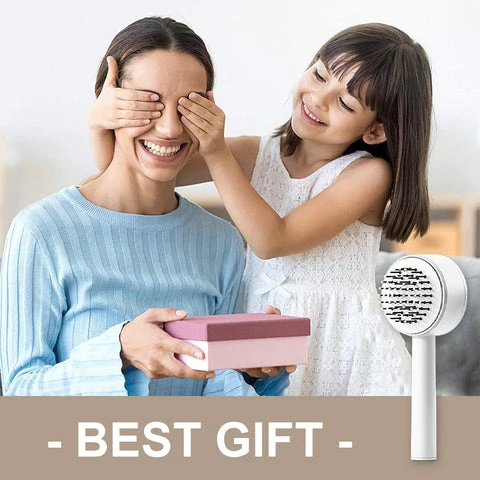 HOW TO BETTER USE OUR HAIRBRUSH
Make sure to brush your hair from the roots to the ends in sections, and comb through every strand of hair.
Brush hair every morning and evening for 2-3 minutes or before shampoo, and the effect is obvious.
Can be used with hair essential oil, avoid with mousse and hairspray
Just press the button on the back of the comb to push out the remaining hair on the comb, making it convenient for next use.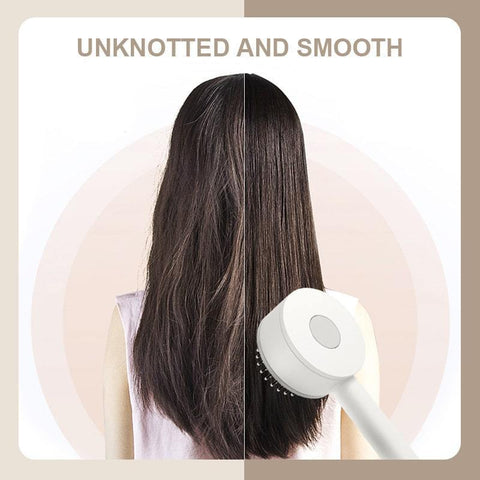 SPECIFICATIONS
Material: Plastic
Color: White, Green, Pink
Product Weight: 152g
Product Size: 25*9cm/9.8*3.5inch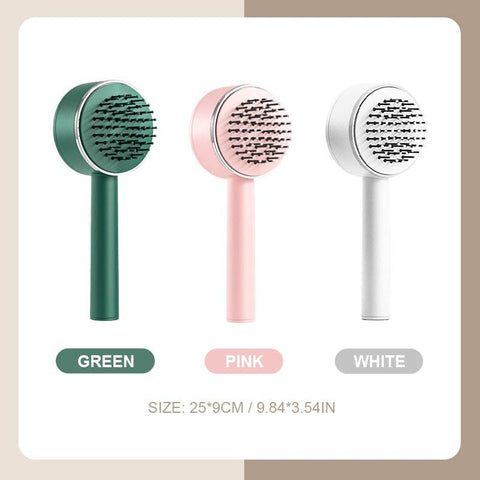 PACKAGE INCLUDING:
1* 3D Air Cushion Massager Brush